Inviting Teams to Experience the Inspiration of Improv
We are a team passionate about helping entrepreneurs and business teams discover the transformational benefits of using improv techniques in everyday communication. Our conviction that everyone deserves an enjoyable work environment drives us to create teambuilding workshops you will remember. The benefits multiply, and the results feel magical the more teammates agree to "play" by the same rules.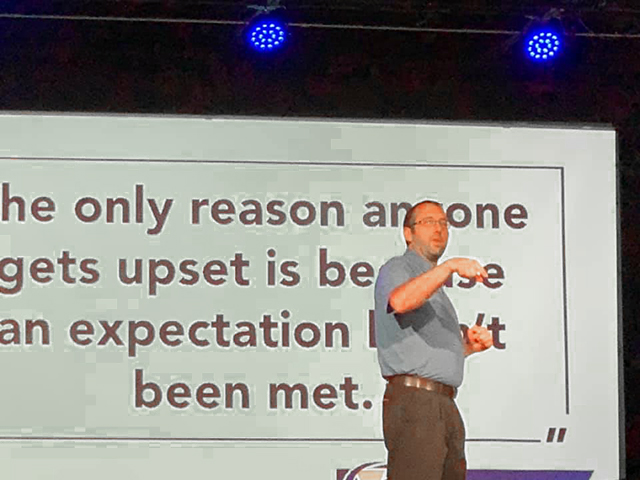 Like many people, I enjoyed watching improv but never imagined getting on stage myself. However, love will make you do crazy things, so when my girlfriend at the time (then wife, now ex) enrolled in improv classes, I did too. Hey, she gets credit for helping me find my way. No hate here.
The classes unleashed a creative side of me that I never knew existed. The group energy hooked me, and I joined an improv troupe. Using the tools of creating imaginative scenes, I began to trust myself and my improv partners. I started wondering how these tools would work off-stage.
I began applying the rules of improv to my personal and business interactions. Applying the communication and attitude guidelines boosted my confidence. I started seeing more potential in other people's perspectives. Every conversation felt more authentic and more interesting. Relationships improved, and I noticed that I was enjoying work. Finally, I had this eureka moment where I realized I needed to share the benefits of improv with others. Everyone deserves the tools to handle tough situations gracefully and the advantage of great morale at work.
With my new inspiration, I founded Success Improv in 2015 with the mission of improving relationships and morale at work. After all, most of us spend at least half of our waking hours at work. I invited my friend Tara to join the journey because she radiates positive energy and has over 20 years of improv experience. We collaborated on building the workshops using our years as improv partners as a framework.
I like leading workshops because each time takes people on a unique journey. Participants love how small changes in their communication style yield big results. Best of all, people say they have as much fun attending them as I do leading them!
I agreed enthusiastically to consult with Ben on creating fabulous workshops.  As a teacher and performance artist, I frequently incorporate improv techniques into my daily life.  My role is mainly consulting, and when the stars align, I get to join the workshops.  I showed him all my teaching and stage tricks to lead each workshop with pizazz.